Contributors
"Each of us is a unique expression of the one revelation, the revelation that God Is."
                                         -Leslie Caroline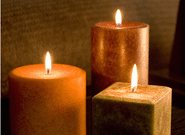 A very special thank you to my parents, Etienne & Gay Caroline and my brother, Etienne III for their unconditional love and support as I travel life's journey.  I love and appreciate you. While working on this project, I called on my parents day, night, and sometimes the wee hours of the morning.  They shared articles, written testimonies, a treasure of photographs and many stories about our community.
I've had many blessings along the way. Several months after Riversider.Org was launched,  I was contacted by  Delora Allen, a descendant of one of Riverside's pioneer families.  I will never forget her words.   "Tina,  I've seen your work and I am passing the torch to you.  Don't ever stop telling our story."  She then granted me unrestricted rights to her research (40+ years) which  included family histories, books, photographs, articles and other writings.   Words cannot adequately express how honored I am to be the recipient of such a tremendous gift.
My heartfelt gratitude and appreciation to the following people for opening their hearts, sharing information,  and  most of all, believing in this project.  Thank you.
A
Anna Goodwin Akers,  Dorella Anderson,  Tanya Beverley Ashley
B
Elizabeth Bonds "Mama Bonds",  Edith Jones Boyd,  Carole Strickland Bugg
C
Michelle Carpenter
D
Pam Goodwin Daniels,  Mylie Taylor Davis
G
Lola Johnson Gauff,  Craig Goodwin,  Gilbert Goodwin
K
Rita Roberson Kent,  Alice Key
M
Anita Johnson Mackey,  Denise Matthews,  Tena Mitchell,   Vince Moses
S
Ellen Stratton Strickland,  Reggie Strickland,  Sue Strickland
T
Lucille Stratton Taylor
U
University of California, Santa Barbara
W
Jonathan Wafer