Calling the Names of the Ancestors
Tribute to the Early Families 1870 – 1940
We carry the Light of our ancestors both known and unknown, the mothers and fathers who have come before us….
We call their names as an expression of love and gratitude.
We will never ever forget their journey.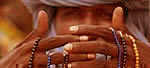 Note:  Names in "bold" indicate family arrived in Riverside prior to 1915.
A
Adams Family,  Akin Family,  Alexander Family, Allen Family, Alves Family,  Anderson Family,  Arie Family, Armstrong Family
B
Bacon Family,  Baker Family,  Bell Family,   Beverley Family,  Blake Family,  Blanton Family,  Bonds Family,  Borders Family,    Bostick Family,  Bowens Family,  Boyd Family,  Brinkley Family,  Broiley Family,  Brown Family,  Bryant Family,  Buchanan Family,  Burton Family,  Bussey Family,  Butler Family,  Butts Family
C
Callier Family,  Canady Family,  Canonge Family,  Carpenter Family,  Carr Family,  Carter Family,  Chandler Family,  Clark Family,  Cleveland Family,  Clisby Family,  Coles Family,  Collins Family,  Couton Family,  Cooper Family,  Crosby Family,  Cubit Family,  Culpepper Family
D
Daniels Family,  Davenport Family,  Davis Family,  Davison Family,  DeBeal Family,  Decatur Family,  De Elmita Family,  Dumas Family
E
Early Family,  Edenburgh Family,  Edmonds Family,  Edwards Family,  Ellis Family,  Ellison Family
F
Fields Family,  Fitzgerald Family,  Floyd Family,  Folks Family,  Fowler Family,  Franklin Family
G
Griffits Family,  Goodwin Family,  Goosby Family,  Gordon Family,  Gray Family,  Guy Family
H
Hamilton Family,  Hammond Family,  Hannan Family,  Hawkins Family,  Harris Family,  Henderson Family,  Hocker Family,  Hopkins Family,  Howard Family
J
Jackson Family,  Johnigan Family,  Johnson Family,  Joiner Family,  Jones Family,  Jordan Family
K
Kelly Family,  Kersey Family,  King Family
L
Lawe Family,  Lawson Family,  Little Family,  Lockhart Family,  Louie Family,  Luke Family
M
Mackey Family,  Martin Family,  Mathis Family,  Matthew Family,  Mayers Family,  Mays Family,  Mayweather Family,  McCoy Family,  McDowell Family,  McKasker Family,  Meadows Family,  Merriman Family,  Middlebrooks Family,  Miller Family,  Morris Family,  Moss Family,  Murray Family
N
Norris Family
P
Palmer Family,  Patterson Family,  Pitts Family,  Powell Family,   Pullum Family
R
Railey Family,  Rampley Family,  Randolph Family,  Redford Family,  Reynolds Family,  Ricks Family,  Robertson Family,  Robinson Family,  Rosenburg Family,  Rule Family,  Russell Family,  Rutledge Family
S
Scott Family,  Seaton Family,  Simpson Family,  Sims Family,  Slaton Family,  Sloan Family,  Smith Family,  Stevens Family,  Stokes Family,  Stovall Family,  Stowers Family,  Stratton Family,  Streeter Family,  Strickland Family,  Strode Family,  Sweets Family
T
Tatum Family,  Taylor Family,  Thomas Family,  Toppins Family,  Turner Family,  Twine Family
W
Wallace Family,  Ware Family,  Watson Family,  Wilcox Family,  Wiley Family,  Wilkerson Family,  Williams Family,  Williamson Family,  Wilson Family,  Winston Family,  Woods Family
Y
Younger Family